Saturday, September 6, 2008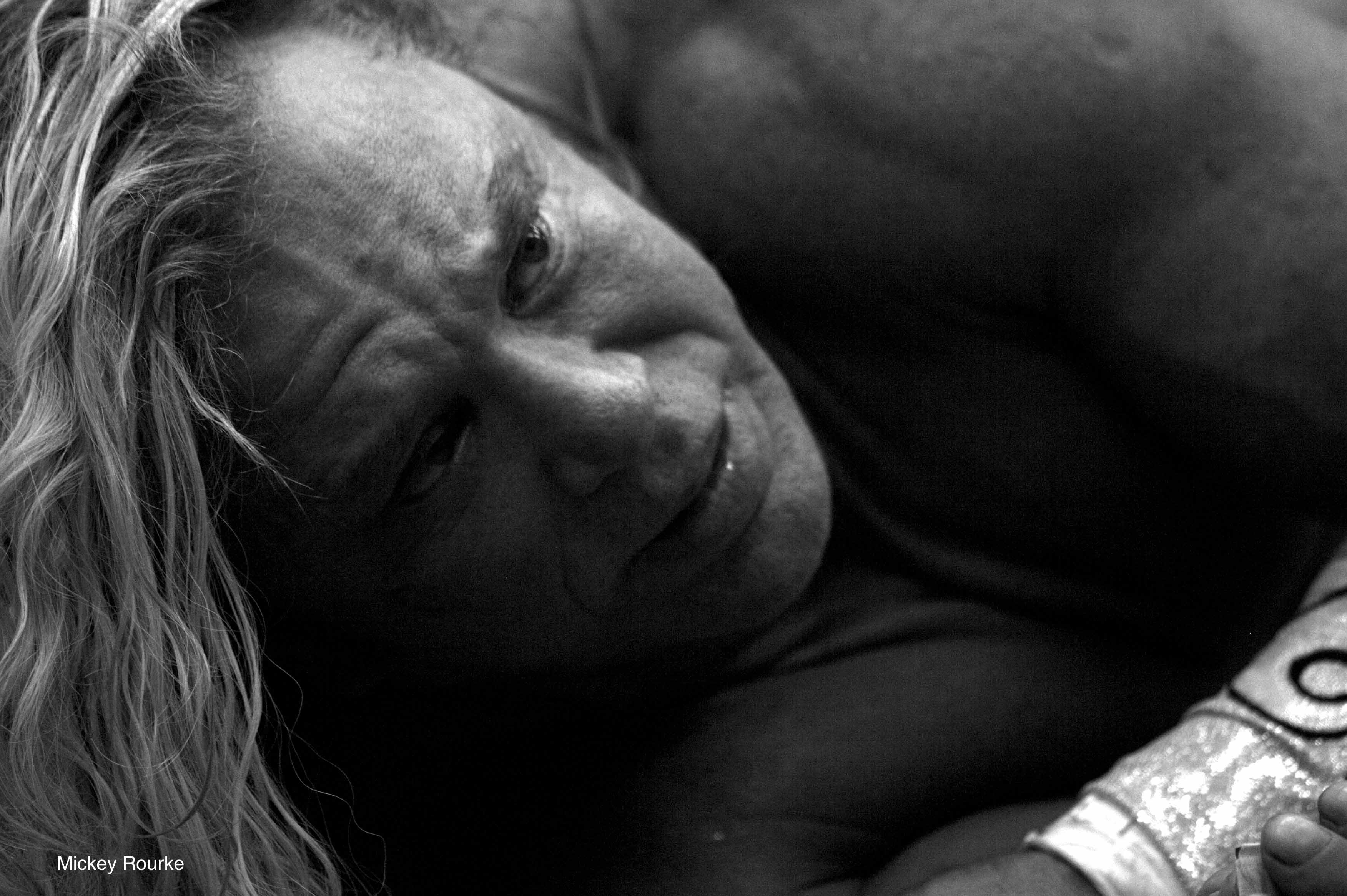 I have been a big fan of Aronofsky (Pi, Requiem for a Dream, The Fountain) for quite some time. When I found out he was doing a film that wasn't written by him, as the others were, I was interested. When I found out it was about a washed up wrestler to be played by Mickey Rourke, I was even more interested. Now that the film has been screened a few times, it seems that Aronofsky knocked it out of the park with a very true story about a very true person (interesting how Mickey's career almost mimics that of the character of the film). Here are some things being said about the film:
Here is a small excerpt from
Variety
's review: "Talk about comebacks. After many years in the wilderness and being considered MIA professionally,
Mickey Rourke
, just like the washed-up character he plays, attempts a return to the big show in "The Wrestler." Not only does he pull it off, but Rourke creates a galvanizing, humorous, deeply moving portrait that instantly takes its place among the great, iconic screen performances. An elemental story simply and brilliantly told, Darren Aronofsky's fourth feature is a winner from every possible angle, although it will require deft handling by a smart distributor to overcome public preconceptions about Rourke, the subject matter and the nature of the film."
The Hollywood Reporter: "Rourke dispenses with all vanity to plumb the depths of this well-meaning but severely damaged man. Tomei delivers one of her most arresting performances, again without any trace of vanity. Wood's part is smaller, but she captures the scalding anger of a woman neglected for most of her life."
AICN: "Brooklyn-bred Darren Aronofsky has gone to New Jersey and made his NEBRASKA. As spare and haunting as Bruce Springsteen's acoustic masterwork, Aronofsky's THE WRESTLER is less reinvention than refinement: the relentless self-destruction of mind and body depicted in PI and REQUIEM FOR A DREAM has merged with THE FOUNTAIN's search for spiritual grace, while his audacious technique has been abandoned for a naturalistic approach that recalls the independent American cinema of the 1970s and 80s. This mostly suits Robert Siegel's straightforward narrative of a past-his-prime professional wrestler's fumble for redemption, but it emphatically agrees with Mickey Rourke, who owns the film as the breaking-down Randy "The Ram" Robinson."


Here also is a video that has some footage as well as some bits of conversation with Aronofsky and Rourke.


Interesting.
0 comments: