Saturday, November 14, 2009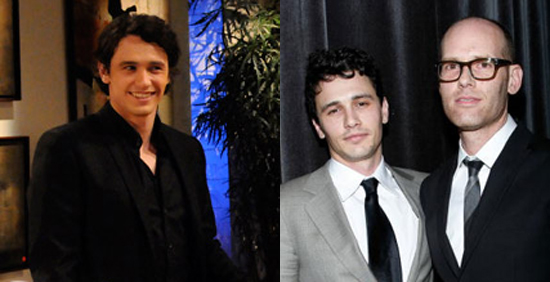 When James Franco's short stint on General Hospital was announced, I figured it was something he was doing to challenge himself and set different acting boundaries. In any case, I was excited to see how it would turn out.

Movieline spoke to Carter, a guy who has collaborated with Franco on a variety of image-related artistic endeavors. The salient bit is this, with respect to Franco taking the soap gig:
It was an idea that I posed to him, and it's tied to another film that he and I are working on now. It's not specifically for another project, because I know that he's really enjoying the challenge of working on a soap — it's a very taxing job, and an interesting thing for him to be doing — but it does have to do with another film that he and I are working on.
The intended end result is a feature film that will be scripted, involve other actors and all the traditional stuff that features have. But Carter says it could be "pretty abstract, for a larger audience," i.e., an audience outside the art crowd. Beyond that, details are sketchy to non-existent. He's careful to emphasize that Franco isn't just doing the General Hospital character for a laugh, that it is real work.
Franco's own statements support that. He talked to Vulture about how much he had to shoot in one day — 65 pages or so!
I've worked one day on it. It's one day of a few. But I think we packed seven episodes of my material in. They gave me a script for the day that was as thick as a film script and that's what we planned to shoot in a single day. No ad-libbing. If I needed it, they said they had a TelePrompTer, but the regulars didn't use it so I didn't want to use it, either.
I'm still a bit confused as to exactly what this means. But I like the dedication and await the results of what this artistic endeavor may bring about for Franco. I have been setting my DVR for General Hospital, just to see what it's like.
0 comments: