Saturday, November 14, 2009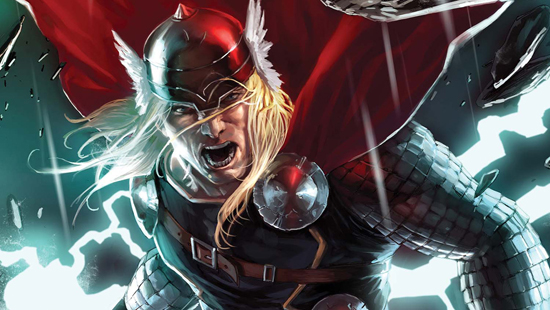 Marvel Studios will begin shooting Thor in January. With Kenneth Branagh's tale of the Norse thunder god on schedule and finally about to go before cameras, hopefully we'll soon see some production design, costumes and other materials. Meanwhile, here's a rundown of what we know so far.
The movie's story sees the god of thunder Thor, a powerful but arrogant warrior whose reckless actions re-ignite an ancient war. As punishment, Thor is cast down to Earth and forced to live among humans. Once here, he learns what it takes to be a true hero when the most dangerous villain of his world sends dark forces of Asgard to invade Earth.
Chris Hemsworth (Star Trek) is Thor, Anthony Hopkins is his father Odin and Natalie Portman is Jane Foster, who in the comics is nurse to Thor's human alter-ego Donald Blake. Tom Hiddleston is the villanous Loki, Jaimie Alexander is the Asgardian warrior Sif, and Colm Feore is a villain whose identity is being kept secret. Stellan Skarsgard is in the cast, too.
0 comments: