Tuesday, July 1, 2008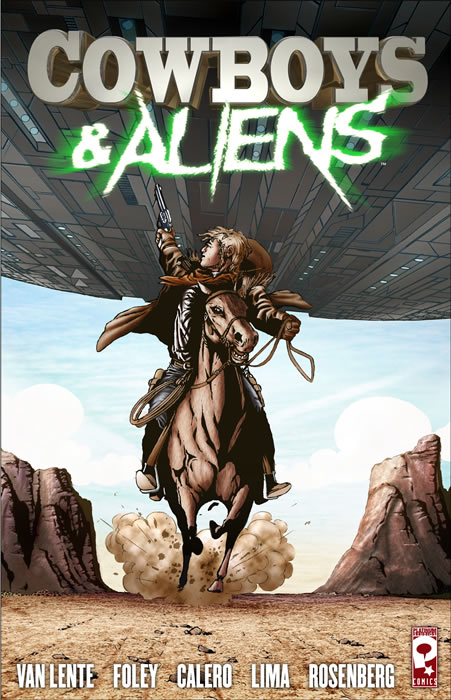 Robert Downey Jr. is currently in talks, according to
The Hollywood Reporter
, to star in
Cowboys and Aliens
, DreamWorks' adaptation of Fred Van Lente and Andrew Foley's graphic novel. The project has been in and out of development for years, but apparently the latest draft is catching some A-list interest. As it was written by Hawk Ostby and Mark Fergus, who were behind
Iron Man
and
Children of Men
.
The story centers on an Old West battle between the Apache and Western settlers, including a former Union Army gunslinger named Zeke Jackson (Downey), that is interrupted by a spaceship crashing into the prairie near Silver City, Ariz. The story draws a parallel between the American imperialist drive to conquer the "savage" Indians with its advanced technology and the aliens' assault on Earthlings, who must join together to survive the invaders' attack.
DreamWorks has tentatively set a release date for 2010.
You can read the ENTIRE graphic novel for free online over at
drunkduck.com
Or view this really crappy trailer for not the film, but the comic.
0 comments: