Monday, October 19, 2009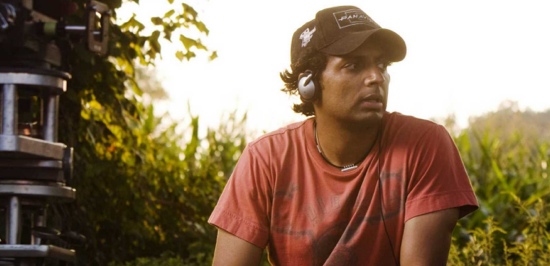 On Friday, /Film's Russ Fischer said of Devil, the upcoming Dowdle Bros. film from a story by M. Night Shyamalan and script by Brian Nelson, that "The film starts shooting in Toronto a week from Monday, and that's all we've got. It's tightly under wraps, and has been for a while. Which, I suspect, really means that there's some info out there that we haven't dug up yet."
Be wary of potential spoilers as you read on.
Hollywood.Com. Here it is, word for word, the films loglines:

A group of people are trapped in an elevator, and one of them is the devil.
In further Devil news, The Hollywood Reporter have rounded up a more comprehensive cast list. As well as Chris Messina they name Bojana Novakovic, Bokeem Woodbine, Geoffrey Arend and Caroline Dhavernas. Place your bets now on who will be the eponymous evil. I'm betting on there being a real angel in there too.

I think this may work. A story by Shyamalan, and directing and writing duties going to someone else? Sounds like it could turn out well. Although I'm a fan of almost all of Shyamalan's work.

0 comments: