Friday, October 23, 2009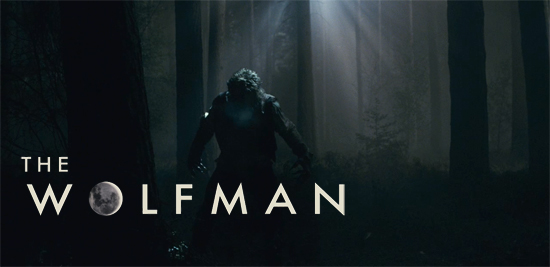 There's a new trailer for Joe Johnston's remake of Universal's The Wolfman. The first trailer, I thought was INCREDIBLE, even though it offered us little insight into the wolfman himself. This trailer is definitely darker, and shows off quite a bit more of the gore, effects, and makeup we can expect to see in this movie.

Apple has the trailer in HD, and I really recommend checking it out in that format. The Wolfman is directed by Joe Johnston (of the upcoming Captain America) and stars Benicio Del Toro, Anthony Hopkins, Emily Blunt and Hugo Weaving. It opens on February 12, 2010.
My biggest problem with the trailer, and this is being quite picky, is that the transformation doesn't quite look like the pictures we saw quite some time ago from Empire magazine that showed a really hairy, almost full wolf kind of transformation. I'm sure there is a reason for this, but the shots in this trailer of wolfman I think were a little less impressive than the great photos we had seen before. Hopefully it is because we aren't seeing the FULL transformation yet - and not because of some change of plans.
0 comments: