Monday, September 14, 2009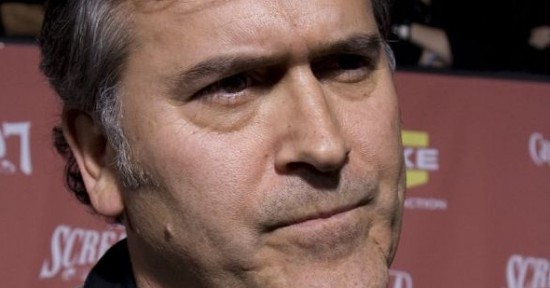 Bruce Campbell, was stopped at the red carpet premiere of Cloudy With a Chance of Meatballs and pressed for details on the upcoming Spider-Man 4. Seeing as he's had a role in each of the three Sam Raimi Spidey pictures so far it wasn't too much of a stretch to assume he'd be on the call sheet for the next go around too. Not only did he confirm that, he also claimed a January start date for the project. But what could he reveal about his appearance in the film?
Campbell told Access Hollywood that Spider-Man 4 is set to begin shooting January 2010, and that he's been told by Raimi that he has "a major part". The kicker is that the well-chinned actor knows not what that role might be.
There is lots of speculation floating around the internet that he may be up for a villainous role. One name floating around is Mysterio - something I know I have mentioned and talked with Derek about. While there is no indication as to this in what Bruce had to say - at least we know he is in it and Sam has talked to him! This is good news - and shooting isn't too far off - more good news! For the record though - I say it's about time Bruce gets a shot at what he deserves - so I say bring on the Mysterio!

0 comments: