Thursday, September 3, 2009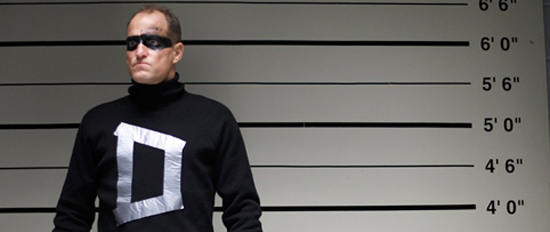 A full trailer for a film called Defendor, starring Woody Harrelson and Kat Dennings, has surfaced after it's premiere at the Toronto Film Festival recently.
Here you'll see Defendor in action. He's really Arthur Poppington, who becomes a self-styled superhero on the trail of Captain Industry, a drug and weapons dealer who may or may not exist. Defendor wears a costume made of sweat pants and duct tape. His weapons are common items like marbles and lime juice.




I think that this looks pretty fun. It's nice to see Harrelson getting another pretty sweet role after his what looks to be pretty fun film Zombieland. I like that it is a somewhat "realistic" take on the superhero genre, but in a different light of course than other films like The Watchmen or Kick-Ass that are tackling superheroes in a similar "realistic" sense. Looks like the indie budget is a nice fit for a story like this too. I'm definitely interested.
0 comments: