Thursday, September 3, 2009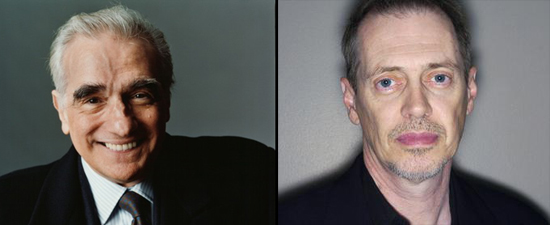 Variety reports that HBO has picked up eleven episodes of Boardwalk Empire,
a 1920's period show set in Atlantic City, starring Buscemi, based on a Scorsese pilot. Featuring Buscemi as Nucky Johnson, a businessman turned rum runner during Prohibition. Also in the cast are Michael Shannon, Michael Kenneth Williams, Dabney Coleman, Kelly McDonald and Michael Pitt.

The series is set for next year, and episodes will shoot this fall in New York City. The show was created by Terence Winter, an executive producer on The Sopranos. Scorsese will stay on as an executive producer.
HitFix quotes HBO president of programming Michael Lombardo, who talked about the series last month when the network was waiting for Scorsese to deliver his cut of the pilot:
We are anxiously awaiting a cut from Mr. Scorsese so we can green light the series…By everything we've seen, it's fantastic. It's big. It's everything we hoped it would be. It's a tremendous cast with a tremendous writer… And really, a master director. So we're very hopeful, very excited, and our fingers are crossed.
So it seems that HBO has scored big again with this one. They just keep getting the best shows EVER and it is non-stop what they are doing. This seems like something that is handcrafted by Scorsese and the idea/plot seem right up his alley. Plus you can't go wrong with Buscemi, who seems to fit the description of a 1920's rum runner quite well. Here's to hoping that Scorsese himself will even direct a few episodes of the show during down-time of his busy film schedule.
0 comments: