Wednesday, September 9, 2009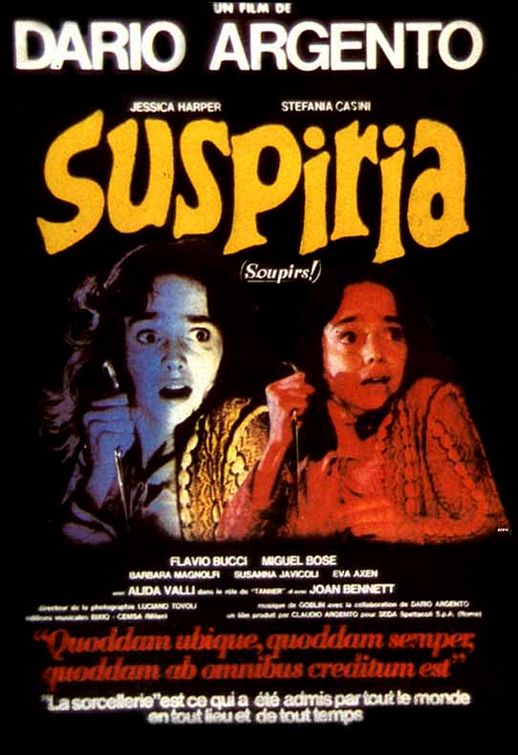 News is that the previously briefly mentioned David Gordon Green remake of Suspiria will begin shooting next year. Green, who has managed to maintain his indie cred (Snow Angels) and establish box office pull and mainstream cachet (Pineapple Express), is currently in Ireland helming the Danny McBride stoner fantasia Your Highness for Universal.

Natalie Portman had been mentioned as a name floating around for the lead in this film, but has since taken on other roles and may have too much on the table - although she is playing McBride's "fantasy woman" in Green's Your Highness and so this may be the beginning of a collaboration between Portman and Green.

Green also has his plate full with some other films and potential films: an adaptation of Steve Niles's Southern horror comic book, Freaks of the Heartland, and possibly a semi-mysterious take on '80s Amblin blockbusters called Mr. Machine, which would star McBride as a "robot [built by science fair nerds] that get a life of its own.
I'm a fan of David Gordon Green for the most part, but am constantly baffled by his recent choices of films. I also recently saw Suspiria for the first time (I know, a little late to the game) a few years ago after being almost forced to by a fellow horror film friend. Derek 8-Track and I watched it and were hardly impressed. I can understand why it was a good film at the time, but frankly it was too slow and boring and lacked the action and blood for my taste...and had WAY too many colored gel filters over the lights...trippy, I know...but not suspenseful or frightening. More like a slightly bloody Candyland with ballet dancers. Let's just hope the remake fixes that problem.

0 comments: