Wednesday, September 23, 2009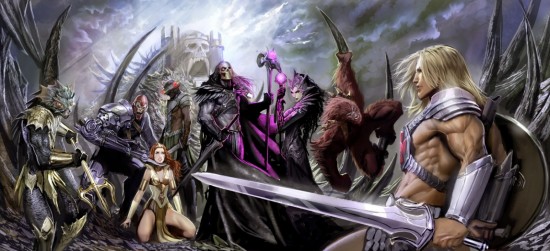 Earlier this month Warner Bros completely dropped the development of the live action He-Man adaptation Grayskull: The Masters of the Universe, despite Justin Marks' screenplay gaining big traction from internet buzz and Kung-Fu Panda director John Stevenson signing on to direct. Heatvision is now reporting that the project might not be completely dead after all.
Apparently Columbia Pictures / Escape Artists are in negotiations to pick up rights to the Mattel property. Stevenson and Marks are both no longer involved with the project, which will be developed from the ground up.
There was a sort of teaser trailer kind of thing floating around a long time ago, and while it was animated, it seemed to capture the feel of what could become a GREAT film. And let's face it, anything would be better than the version that already exists.
THE FOLLOWING TRAILER IS UNOFFICIAL!!!
0 comments: