Monday, September 14, 2009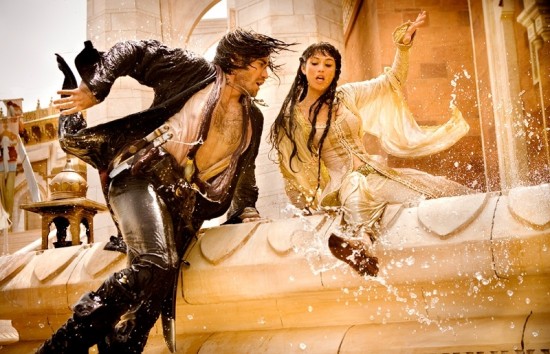 JoBlo came across a poster promoting upcoming Disney Digital 3D releases while walking around the floor of Disney's D23 fan convention. The big surprise — Prince of Persia: The Sands of Time was listed on the line-up. Disney reps confirmed that the film would be released in Digital 3D in addition to the regular 2D release. The film was not shot in 3D however, and is being converted in post production.
This isn't the first time that producer Jerry Bruckheimer has made this decision. The family action-adventure film G-Force was converted to 3D after the fact, but most of the film's creatures were computer generated, which makes things a bit easier. While I'm one of the few web bloggers who believes that 3D is more than a gimmick, I still am not convinced that post production 3D processing is good enough for public consumption.
I later found another article pointing to exactly the contrary stating


"Contrary to what has been suggested in a poster promoting upcoming Disney Digital
3-D
releases at Disney's D23 fan convention, "
Prince of Persia: Sands of Time
" won't be screened in 3-D. Walt Disney Pictures came up with the clarification. The mouse house stated the display at the convention is inaccurate and the representative at the expo must have been misinformed."
This is supposedly from Disney, so there you have it. In any case, the action in those photos is looking pretty decent. I haven't played the games at all, but a live action Aladdin sounds pretty sweet to me!
0 comments: