Saturday, September 5, 2009
We've got two new posters for The Road starring Viggo Mortensen, Guy Pearce, Robert Duvall and Charlize Theron.
The Road
is a
2006
novel by
American
writer
Cormac McCarthy
.
It is a post-apocalyptic tale of a journey taken by a father and his
young son over a period of several months, across a landscape blasted
by an unnamed cataclysm that destroyed all civilization and,
apparently, most life on earth. The film adaptation currently has a release date set as October 16, 2009.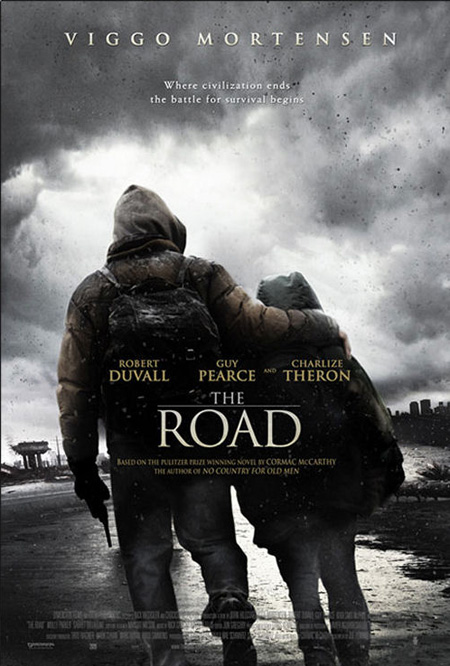 I'm really pumped for this film which premiered at the Venice Film Festival which is getting pretty mixed reviews with most saying that they nailed the look and feel of the film, but there are some glaring problems. I've read the book and I can say, that without seeing the actual film, everything I have seen so far has gotten me pretty pumped (with exception of the first trailer that made the movie seem like it was going to be an action flick).
Along with these posters there are some random clips floating around that total about 15 mins of the film. I haven't watched them, and don't plan to, but if anyone is interested, here they are:
0 comments: